Welcome to Intermountain Tri
Join Us
Triathlon has become the fastest growing sport among adults in the United States, providing health, fulfillment and an active lifestyle to millions.
We invite you to experience the life-transforming effects of endurance sports — swimming, cycling, running or putting all three together in triathlon — in a friendly community built to benefit everyone from the most enthusiastic beginners to accomplished veterans.
Here's how:
Community powered by the combined resources of our Intermountain, experienced athletes and expert coaches.
One-on-one mentoring personalized to you by local, experienced athletes who care.
Year-round, extensive benefits for team members, everything from apparel discounts to clinics and group-facilitated training for swimming, biking, running, nutrition and more.
Whether you're just learning to swim or honing your Ironman race preparations, we invite you to join Intermountain Tri, where we believe that to move well means to LiVe Well.
Member Benefits
no Membership dues!
With the generous support of Intermountain, Trent Perry and team sponsors, Intermountain Tri is a no-dues community to join. Simply sign up with your email below and you're in!
Monthly cycling classes — indoor, all year long. 90-120 minutes per class, held at Balanced Art Multisport's training facility in Sandy.

Weekly no-drop, outdoor rides — as long as weather allows. These rides welcome riders at all levels and are coordinated with Intermountain LiVe Well Cycling. Rides start at various locations throughout the Wasatch Front.

Run clinics. Instruction from experienced run coaches, and free access to group workouts with local tri clubs.

Swim clinics. Led by former All-American and collegiate Division I swimmers.

Race-day support. Get guidance on your big day from seasoned, local athletes. You'll get to meet and interact with them throughout the season, and they'll be there for you at three local races.

Personal mentorship. Seasoned athletes who love the sport have volunteered to serve as team mentors. So whatever your experience and no matter your goals, count on them for individual support to help you progress on your personal path.

Perks from our sponsors. Sign up and you'll get access to great deals from our sponsors, including 50% off GPS watches, discounts on nutrition, bags, blenders, training plans, personal coaching and more! Sign up below.

Discounted tri and cycling kits. Thanks to our sponsor, DNA!
Weekly Workouts
It used to all fit on one page . . .
But now there's way too much going on. Click to see swim, bike and run workouts happening all over Utah. General info.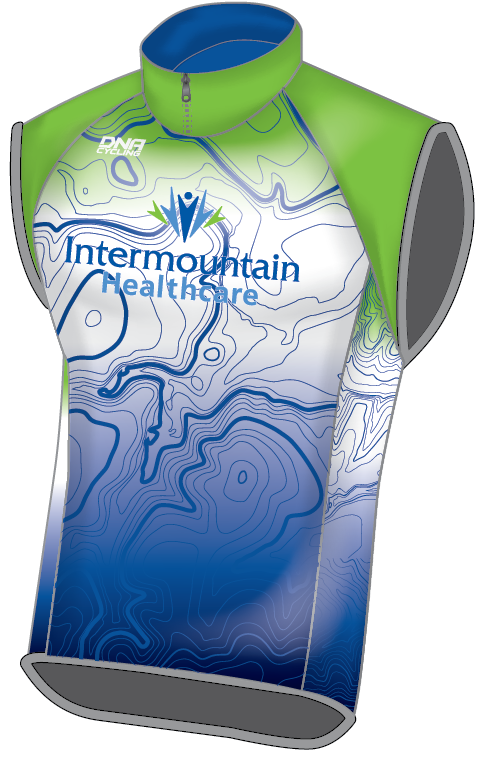 View and order online: A limited selection of 2019 kits are available in our store.

There are design upgrades from 2018. DNA has updated some of their patterns and materials. The "Kona Suit" (one-piece, sleeved kit) is completely upgraded from last year, and other pieces have modifications as well.

What you got doesn't fit quite as you hoped? Comment here to buy-sell-trade with others.
Let's get started.
Introduce yourself and receive a welcome email with next steps. We can't wait to meet!
All-member benefits:
Monthly cycling classes

Weekly outdoor rides

Swim & run clinics

Race-day support

Personal mentorship

Discounted tri & cycling kits

Sponsor perks & discounts!